ABOUT OUR TEAM
---
Caring, Experienced Physical Therapists in Durango, CO
When you are in pain and want to get well, come to Peak Physical Therapy in Durango, CO. We help each individual patient regain their quality of life and restore their strength, functionality and motion. Our caring, knowledgeable team offers services for a wide variety of patients. We are the physical therapy practice for those who want to be heard, and not "herded!" We provide patient, one-on-one attention to ensure you get the care you deserve.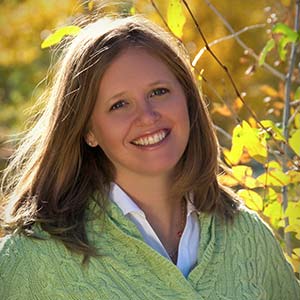 DR. STEPHANIE ROBERTS, MPT, DPT
Dr. Stephanie Roberts, MPT, DPT received her Master's degree from Rockhurst College in 1997. She worked as a traveling PT, which initially brought her to Durango. She purchased Peak Physical Therapy in 2012 after working for the previous owners, and furthered her education to receive her Doctorate in Physical Therapy in 2013 from Regis University, with emphasis on Joint mobilization/manipulation. Stephanie's interest in Spinal Reflex Therapy (SRT), instrument assisted soft-tissue mobilization (IASTM), and BPPV/Vertigo interventions has added to the versatility of her practice. As a sports enthusiast and a three-time Ironman finisher, she enjoys working with athletes of all ages of all abilities. She is a member of the American Physical Therapy Association and of the Private Practice Section. She, along with her coworker Tiffany, also does some inpatient care at Animas Surgical Hospital. They assist from post-operative recovery room to the final stage of therapy release back.
Stephanie possesses a very clear vision and philosophy for treating patients; she believes in giving each patient one-on-one direct therapy care throughout their entire treatment session, along with very individualized treatment programs. She feels quality of treatment and patient satisfaction come first and foremost. Stephanie is known for her unique style of bringing humor to the treatment process to help put her patients at ease as well as for her caring personality.
When she is not caring for her patients or running her clinic, she enjoys spending time with her family including her young son, playing roller derby for the Durango Roller Girls, and enjoying the many outdoor activities Durango has to offer.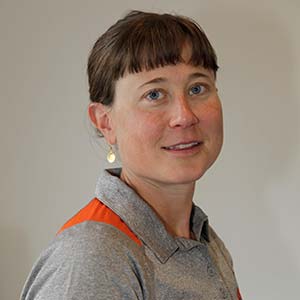 A native of Maine, Fein received her B.A. (undergraduate degree) in Neuroscience from Mount Holyoke College in MA in 2002. After moving to the Southwest to work with at-risk-youth as a wilderness therapy field guide, she attended the Rocky Mountain Institute of Healing Arts and has been a Nationally Certified Massage Therapist in Durango since 2007. Leah received her associate's degree as a Physical Therapist Assistant from San Juan College in 2011 and more recently was certified in Joint Mobilizations. Leah credits her extensive experience in clinical and sports massage therapy as a great asset she brings to the treatment tables at Peak PT. Leah enjoys ultra-running.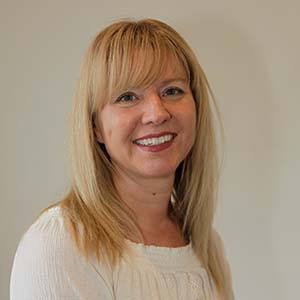 JENNIFER RUGLAND, OFFICE MANAGER
Rugland is originally from Minnesota and has lived in the Durango area for about 13 years. She joined Peak Physical Therapy in August of 2016. Her experience here has allowed her to grow professionally and meet so many amazing people. "Our patients are wonderful and it is rewarding to watch them heal and get back to the life they love," she says. Jen has two awesome kids that keep her very busy but in her free time she also enjoys reading and gardening.