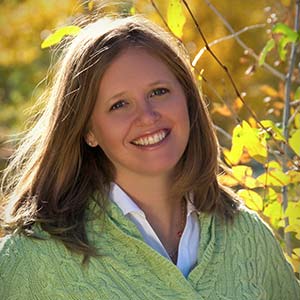 DR. STEPHANIE ROBERTS, MPT, DPT
Dr. Stephanie Roberts, MPT, DPT, received her Master's degree from Rockhurst College in 1997. She worked as a traveling PT, which initially brought her to Durango. She purchased Peak Physical Therapy in 2012 after working for the previous owners. She furthered her education to receive her Doctorate in Physical Therapy in 2013 from Regis University, with an emphasis on joint mobilization and manipulation. Stephanie's interest in Spinal Reflex Therapy (SRT), instrument assisted soft-tissue mobilization (IASTM), and BPPV/Vertigo interventions has added to the versatility of her practice. As a sports enthusiast and a three-time Ironman finisher, she enjoys working with athletes of all ages and abilities. She is a member of the American Physical Therapy Association and of the Private Practice Section. She also does some inpatient care at Animas Surgical Hospital, assisting patients from the post-operative recovery room to the final stage of therapy release.
Stephanie possesses a very clear vision and philosophy for treating patients; she believes in giving each patient one-on-one direct therapy care throughout their entire treatment session, along with very individualized treatment programs. She feels quality of treatment and patient satisfaction comes first and foremost. Stephanie is known for her unique style of bringing humor to the treatment process and for her caring personality.
When she is not caring for her patients or running her clinic, she enjoys spending time with her family including her young son, playing roller derby for the Durango Roller Girls, and enjoying the many outdoor activities Durango has to offer.
Kimberly Wortman received her Doctorate of Physical Therapy from the University of Puget Sound in 2017. Dr. Wortman began her career in rural Nevada, taking a position as the Director of Physical Therapy at a Critical Access Hospital. She cultivated and expanded an outpatient program, meanwhile continuing care in both the Skilled Nursing Facility and Acute settings. Through this experience, she has become a well-rounded therapist equipped to handle a variety of diagnoses throughout the lifespan. Kimberly and her husband, Philip, then moved to Durango, CO in July of 2020. Since relocating and beginning her work at Peak Physical Therapy, she is grateful to be providing care to such a motivated and health-savvy group of individuals.
Kimberly is a life-long learner, striving to use best practices in therapeutic exercise, functional training, and hands-on manual therapy to return her patients to their full movement potential. She is passionate about helping patients achieve their goals, firmly believing that the "cookie-cutter-care" approach is inferior. She instead chooses to partner with each patient to provide an individualized approach based on their unique presentation and characteristics. Kimberly has a special interest in the conservative care of musculoskeletal injuries. She also has extensive knowledge in post-operative care, as a portion of her clinical time is spent at Animas Surgical Hospital aiding patients in the immediate phase of recovery following orthopedic surgeries.
Kimberly and her husband enjoy spending time with neighbors and friends. They have a new-found appreciation for the great outdoors, finding interest in hiking, picking wildflowers, and experiencing new adventures in our neck-of-the-woods. Kimberly's Christian faith drives her to excellence in all that she undertakes.
Dr. Haley Hutton is from snowy Flagstaff, AZ and no stranger to the mountains. She moved to Eagle, CO in middle school and often went skiing at Beaver Creek. She received her Bachelor of Science in Exercise Science with a minor in Psychology at Northern Arizona University (go Jacks!), and continued at NAU completing her Doctor of Physical Therapy in 2018. Haley was also a Division 2 women's lacrosse player during her undergraduate degree.
Dr. Hutton's clinical interests include educating patients and treating vertigo, foot and ankle injuries, dry needling, and sport injuries/return to sport progressions. She has continued her interest in concussion rehabilitation and is an ImPACT certified Physical Therapist. Haley is passionate about individualizing treatment and getting her patients back to exploring the incredible state of Colorado.
When she's not in the clinic, you can find Haley out on the trails with her husband and two dogs. She enjoys hiking, backpacking, camping, snowboarding, snowshoeing, and exploring new places.
Ronald J. Wenger, a native of Salina, KS, graduated from the University of Kansas School of Physical Therapy in 1973. In 2012, he received his Doctorate of Physical Therapy from the University of St. Augustine, Florida. He and his wife, Linda, owned a Physical Therapy clinic in Minnesota for over 40 years. They later moved to Durango, where Ron has continued his care of patients for the past seven years. Ron is an OCS, or an Orthopedic Clinical Specialist, and has a certification in manual therapy. He has treated individuals with diagnoses ranging from TMJ disorders, cervical pain, shoulder pathologies, knee injuries, and back, hip, foot and ankle disorders. Additionally, Ron has 35 years of experience in Functional Capacity Evaluations with a certification through DSI Work Solutions, onsite ergonomic assessment, and on site early intervention. Ron enjoys returning people to their maximum level of activity. He enjoys helping geriatric patients, both to remain independent in and out of their homes as well as to help prevent falls and their deleterious effects. He believes in treating his patients as if they were a family member or a friend.
Ron and Linda have three children, two of which live in Durango, while the third resides in Salt Lake City. In his free time, he enjoys training for the Iron Horse Classic, snowshoeing, hiking, and spending time with his grandchildren.
Dean Walker is a Physical Therapist who has been given the opportunity to build relationships with patients, assisting them to navigate their physical and mobility challenges. He graduated from the University of Texas Medical Branch in Galveston, TX in 1988. He has practiced in Durango since 1989, working in a variety of settings including home health, inpatient care, outpatient practice, and skilled rehab settings. The bulk of his experience has been in outpatient and home-health settings.
Dean is driven by a passion to learn more about our miraculous bodies and their ability to heal and adapt to ever changing demands. He is interested in identifying abnormal biomechanics, posture, and movement patterns; he then finds it beneficial to teach patients through corrective techniques. Dean is a certified Sole Supports orthotic provider. He also has a special interest in bike fitting.
Church and family are his priorities. Dean has been blessed with two children who attend local schools. He enjoys spending his free time dining virtually any outdoor recreational activity. Dean has been racing motocross and mountain bikes for nearly three decade. He has also coached professional and amateur bicycle racers.
Tiffany graduated from the University of Texas at Austin with a Bachelor of Science in Nutrition with an emphasis in pre-med. She then worked as a personal trainer and nutritionist until earning her Masters in Physical Therapy from Western Carolina University in 2007. In addition to orthopedic physical therapy, she specializes in myofascial and trigger point release techniques. What she most likes about PT is the opportunity to help people get back to doing the things they love through rehab techniques, including targeted exercises and mobilizations. Tiffany currently assists patients post-operatively at Animas Surgical Hospital. In her free time, Tiffany loves to hike, ski, camp, and spend time with her husband, two children, and her dog.
Susan graduated from the University of Vermont in 1988 with her Masters in Physical Therapy. She provides care to patients post-operatively at Animas Surgical Hospital, having extensive knowledge and experience in helping people in the immediate phase of recovery following spinal and total joint surgeries. Susan loves her job, being highly motivated to help people learn about their new joint, ultimately achieving a better quality of life. She cannot count the times in which a patient was so happy with their total joint that they cried the first time they got up following their operation. In her free time, Susan enjoys riding her Connemara ponies, gardening, and taking care of her chickens and dogs.